To start out you need some basic beginner photography gear
Starting with the camera, one that fits your budget and has the features you can understand and features you can grow into. You do not necessarily need to purchase a new camera.  There are many good site and shops that you can purchase a well taken care of used or refurbished camera.  This is what I did when I started out.

A sturdy tripod, one that is not to heavy, yet stable enough to hold your camera steady in varied terrains. One that is easy and fairly quick to set the legs out.
 The  one on the left is a compact easy traveler yet sturdy and the one on the right is a heavier and larger style tripod.
Memory cards, of course without memory cards, you will not be able to take any photographs.  Make sure that you have them cleared and reformatted if not that you have enough room available on them for your photo shoot plans for the day.  It is a very good idea to also have a couple extra cleared cards in your camera bag.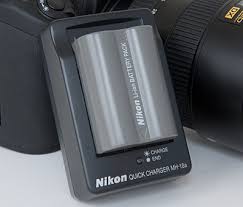 A second battery if your camera uses a rechargeable pack or some camera's may still use rechargeable AA's.  And make sure that they are charged before heading out. And bring along your charger also.
An off camera flash. Also called a speed light. This is a flash unit that is not built into your camera, that fits into your hot-shoe on the top of your camera (on most DSLR camera's). It can also stand on its own and be triggered by your camera or other means (I will go into that later on)
I suggest that you use one that is the same brand as your camera but there are a number of good off brand flashes on the market as well.  Just check with your manual on what they suggest and what the off brand speedlights are recommended for. Your do not really need this right away    but something to look into down the road.
AA batteries for your flash, again making sure if they are rechargeable that they are charged up, also check you manual to make sure that your flash will accept rechargeable batteries other wise you will require some alkaline ones.
A soft lens cloth to clean your lens without scratching it, and a second soft cloth to wipe any dust off your camera body and outside of the lens.
A durable camera bag to carry any extra lenses and your flash and any
other small items when your not using them. I have a small sling style bag that is great for day outings to just hold the basic extras that I need and the nice thing about this bag is it stays on my back and all I need to do to get into it while in the field is to sling it to the front of me and I can access it easily.
A tidbit.  Put your camera's manual in your camera bag.  That way if you come on a situation that you are not sure how to set your camera or even what setting to use you can make a quick reference to your manual. Mine stays in my camera bag all the time.
I think this is a good start.  There are so many gadgets and various items to add to your collection down the road but this will be a good start.