Have you wanted to do some food photography?  Here are a few things to watch for when you take your images.
Keep it simple but also watch your backgrounds. Add some props but watch how different props add or take away from your image.
I will go through and explain a bit about what I did with each image below and what aspects of the image, in my opinion work and which items should not be there and how to best remedy that.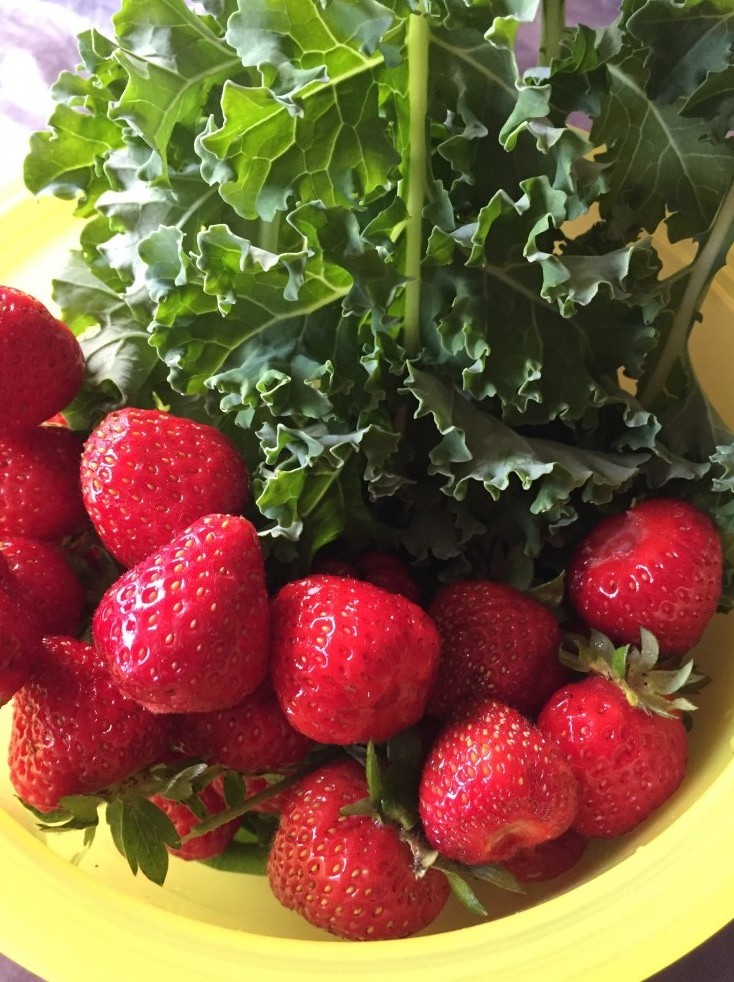 So going out to the garden to pick some fresh berries and kale.  I just plopped them in a bowl and they actually look pretty good I think. You can tell what they are without an explanation and they look very fresh. This image was taken without a flash and in natural light.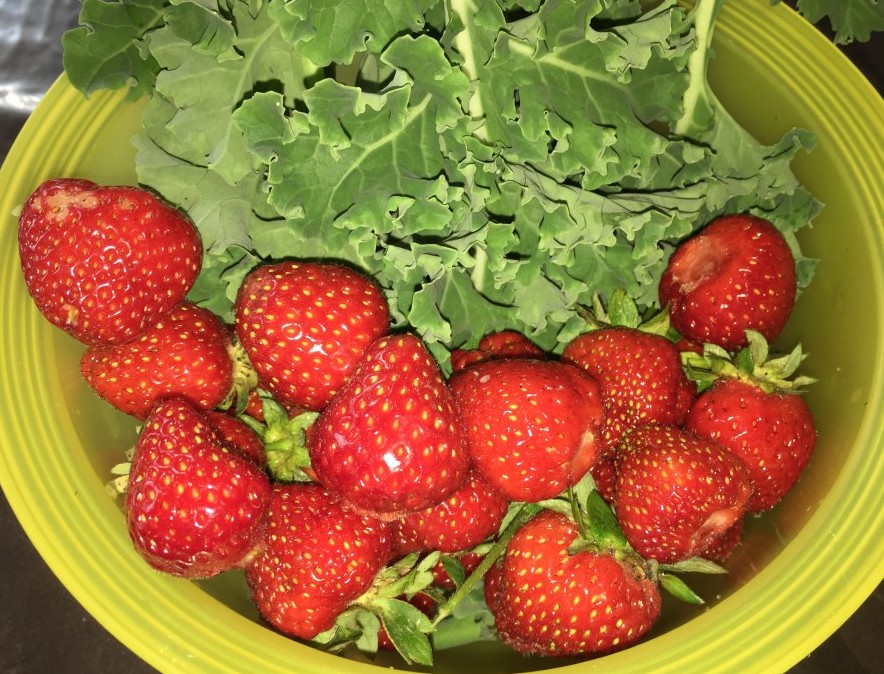 Now this image the flash was turned on, and it looks to blown-out (way to much light) and the berries and the kale do not look the natural color at all.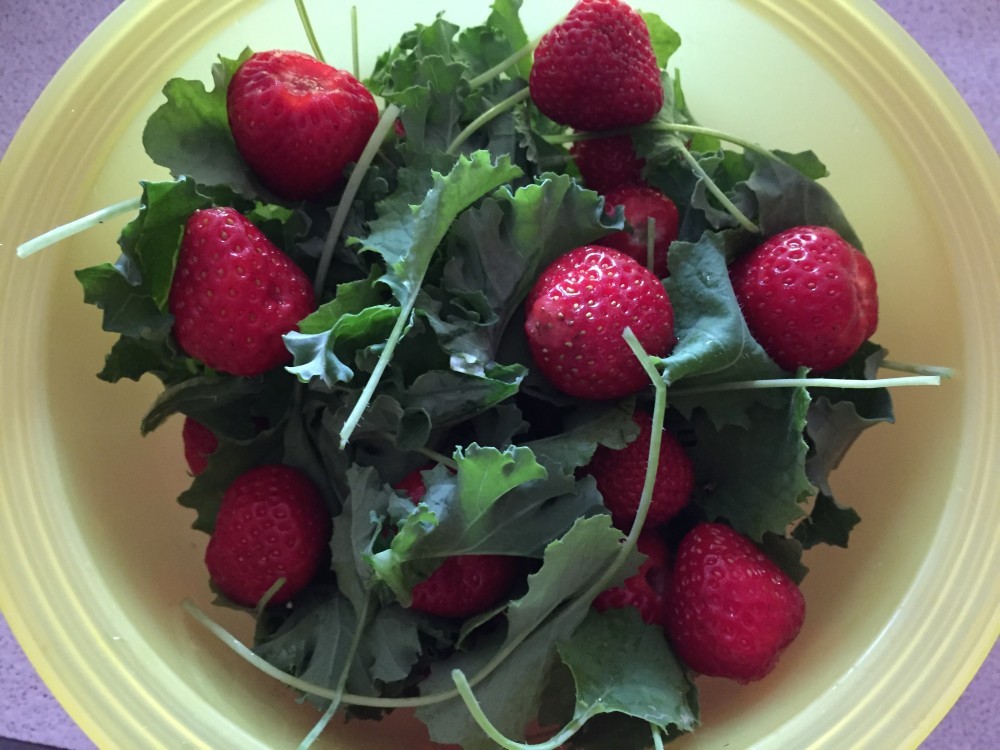 Here moving to a different location and changing the way the berries are placed in the bowl does work better but in this image the lighting just makes the salad look flat.
So again here is something to really watch for. Look at the surroundings when you are taking your image.  Sometimes having things in the background that complement your subject are fine but in this case I feel that the other bowl, the Kale stalks, the package and the electronic device just take your eye away from the main subject of the bowl of salad.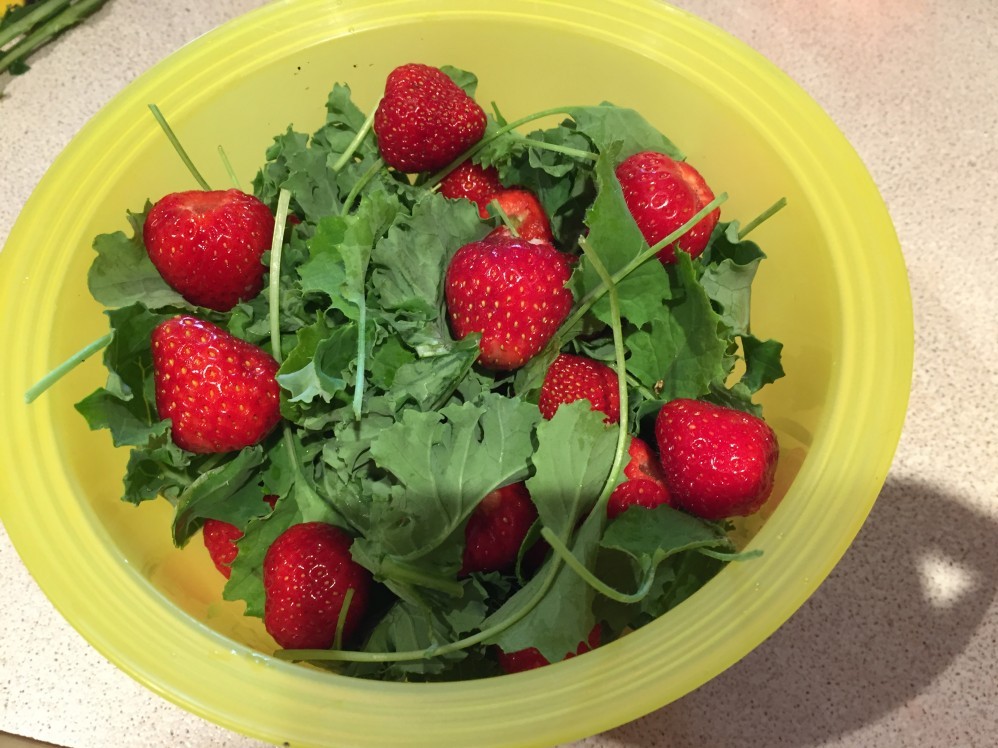 Now here is a common issue, you are taking a photo of a subject and you get this nasty shadow.  Really watch this as sometimes you do not see the shadow as you are taking the image.  Review your image and re-take the shot. Just moving left, right or even changing the angle the camera is facing your subject will put the shadow in a place that it will not effect the shot.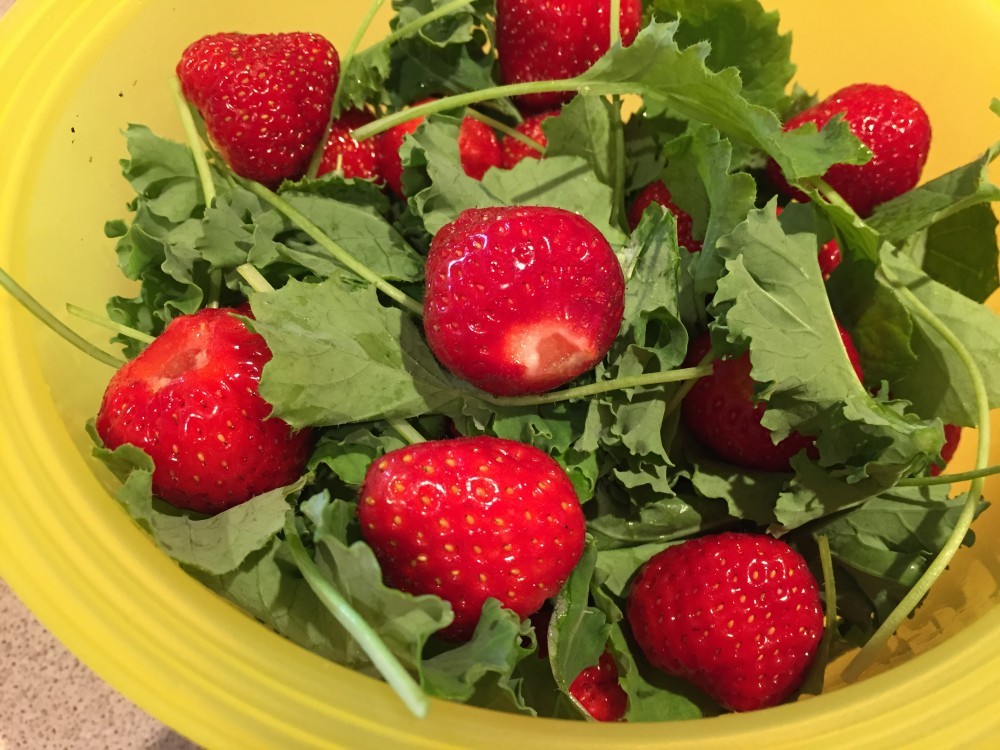 Ok so here we are getting better.  The issue I have here is that my eye goes to the ends of the strawberries where the greens have been pulled away and it is just not eye appealing.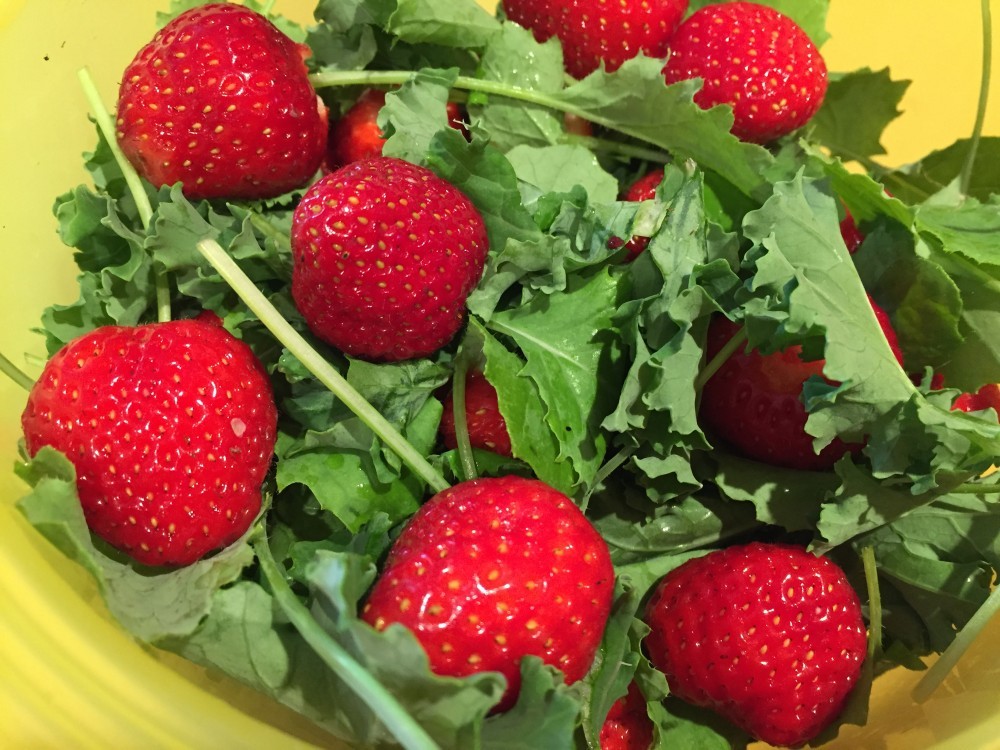 Here I turned all the berries and you only see the nice side of these beautiful fresh strawberries.
I think it is really beginning to look more appetizing.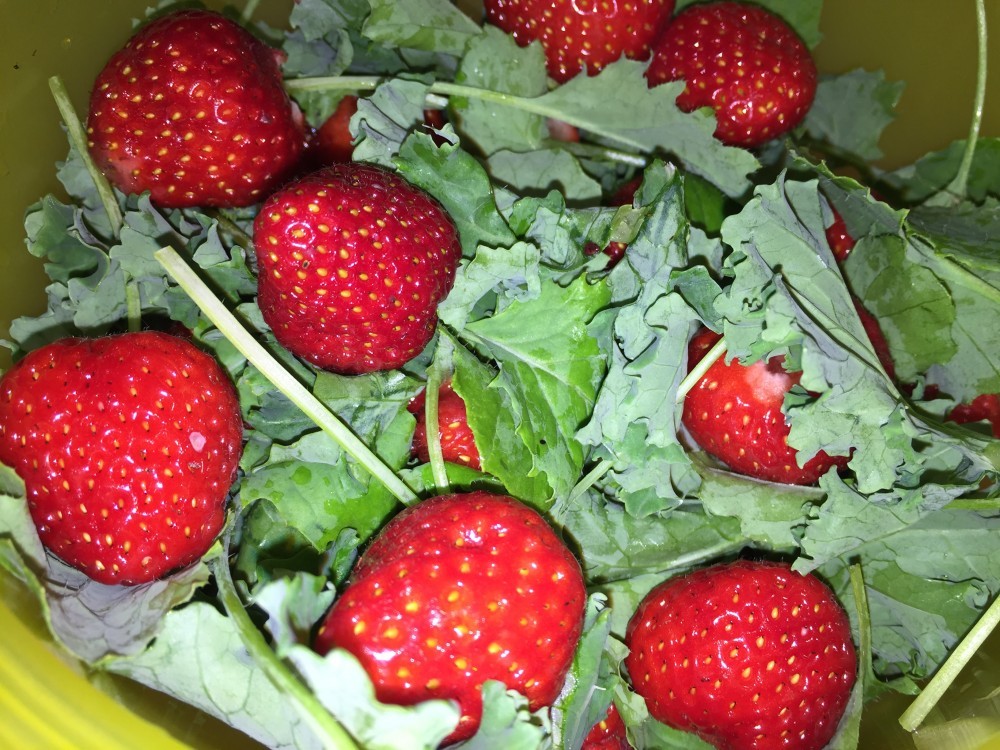 Again showing that using the flash only makes it look bland and the colors flat.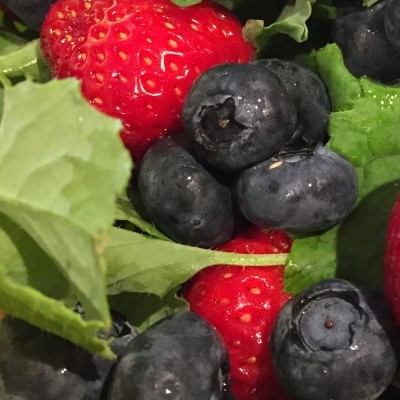 So another option is to add some more contrast.  Here I added some blueberries and I really copped tight to draw they viewers eye in deeper to the image.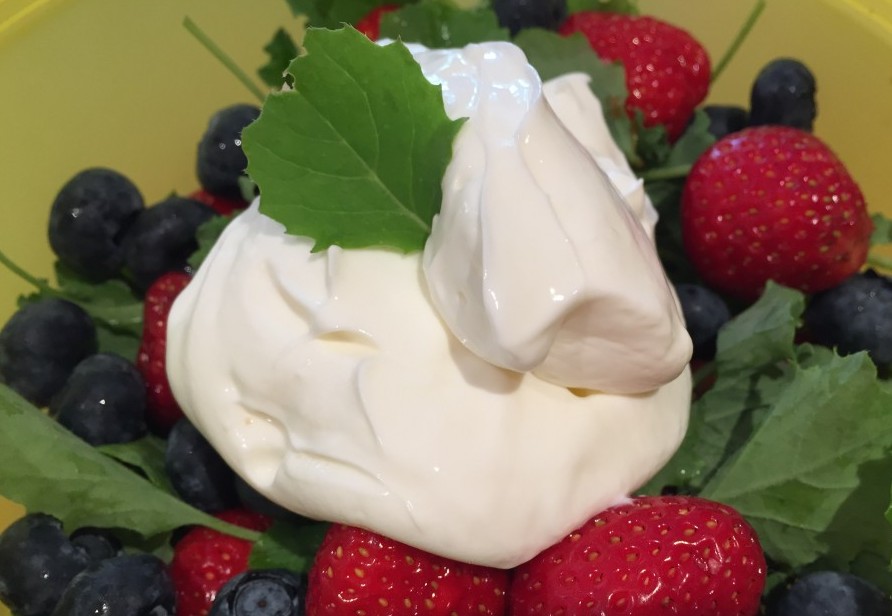 Here by adding a dollop of yogurt and add a kale sprig gives the viewer the story it being a tasty salad.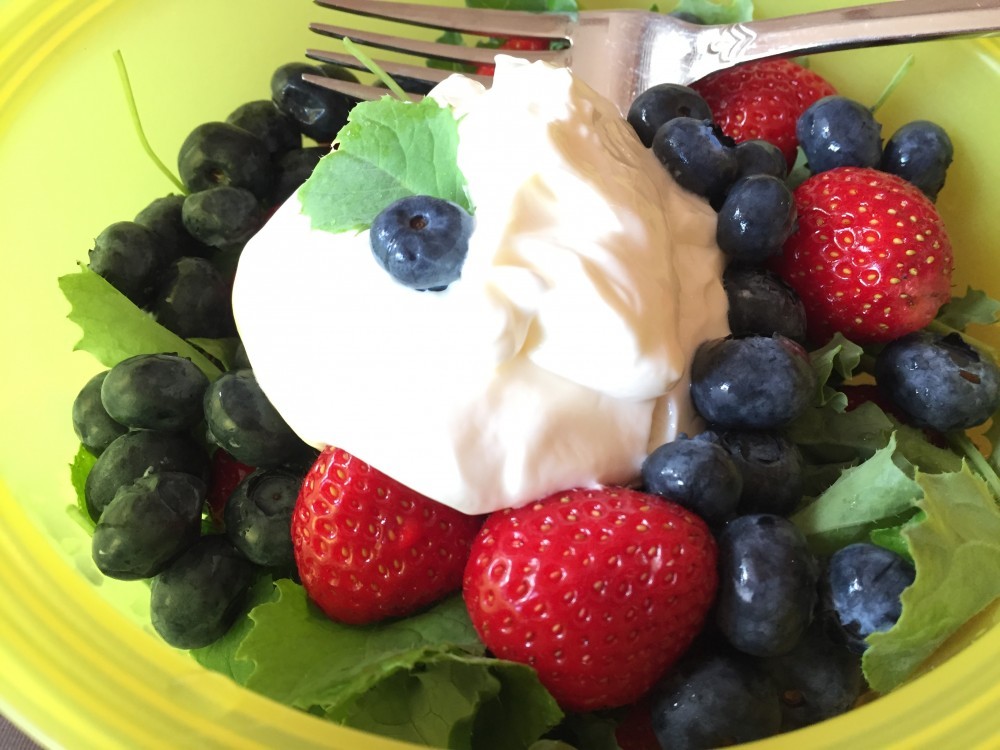 With the addition of the fork, makes this salad look ready to eat.
So it is amazing that by just simply changing a few aspects of your dish gives a different impression and tells a bit of a different story.
So for the  many people that like to do food photography, whether for a blog of a recipe site.  Here are a few things that you can watch for and that will help you to make the images look tasty and tell your story.
Please leave a comment below and if you have any questions regarding this type of photography feel free to leave your comments below and I help you.